4x4 Suspension Australia
Improve the road handling of your vehicle and increase your load carrying performance with a range of 4x4 suspension solutions at Canyon Off-road.
If you want to raise the overall height of your 4WD, get better ground clearance, fit bigger tyres and make your vehicle look even tougher, then it's time to consider a 4x4 suspension lift kit.
A 4x4 suspension lift kit will improve the off-road capability of your 4WD, allowing you to tackle even the toughest of terrain. Drive through creeks and rivers with ease, trek across beaches and navigate steep hills knowing your vehicle will be able to handle the extra load.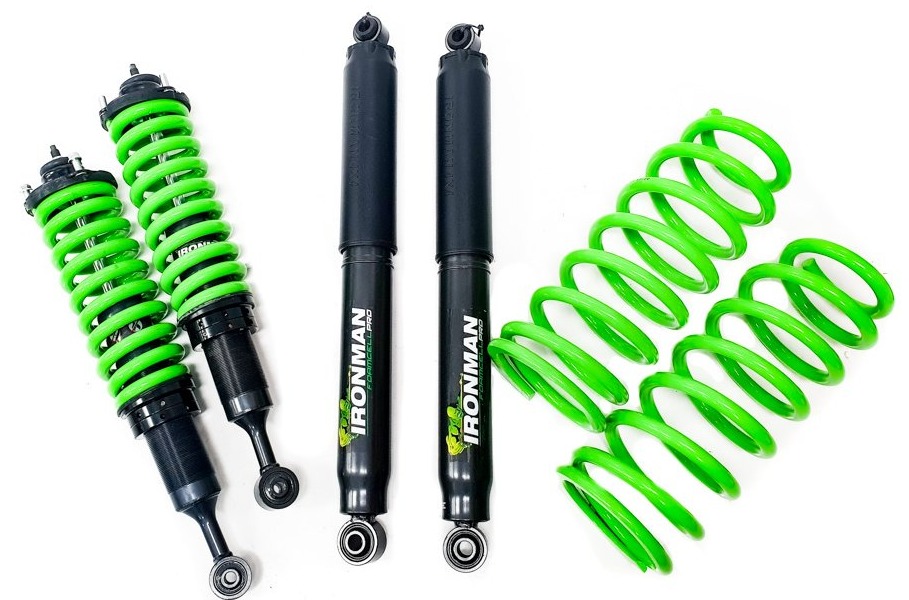 Our Range of 4x4 Suspension Systems
If you are an avid off-roader then you've probably fitted out your car with bigger tyres. A 4x4 suspension lift kit is an essential modification for your 4WD if you are thinking of getting larger tyres.
If you aren't sure which 4x4 suspension system is best suited to your vehicle's application, contact the team at Canyon Off-road who can help you make the right decision.
Canyon Off-road has a selection of 4x4 suspension lift kits and components to suit a range of vehicles, especially designed for Australian driving conditions.
Our 4x4 suspension kits are made by leading manufacturers of aftermarket products such as Ironman, Tough Dog and Dobinsons. Our kits include everything you need to make installation easy.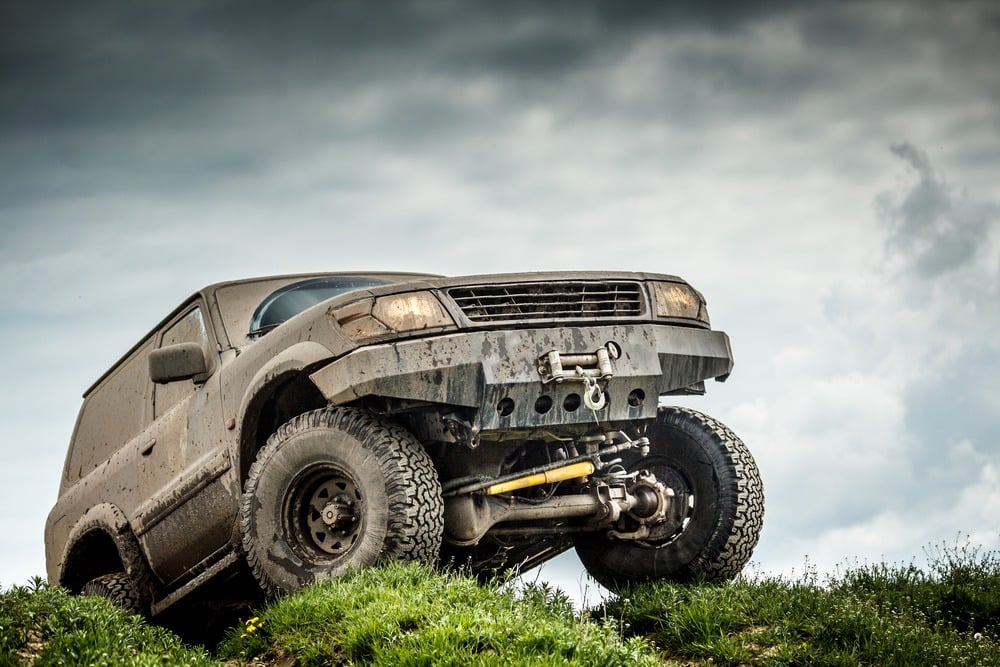 4x4 Suspension Solutions & Other Aftermarket Products
If you've already lifted your vehicle more than 30mm, you might also want to consider adding a set of heavy duty upper control arms. Our upper control arms are manufactured by Blackhawk and will ensure a smooth and comfortable driving experience by correcting any alignment and clearance issues.
We also have air assist 4x4 suspension systems made by Tough Dog, which offer better towing performance and maximum comfort.
At Canyon Off-road, we understand that our customers are looking for ultimate performance gains. That's why we stock the best quality aftermarket products including 4x4 suspension lift kits, upper control arms and air assist suspension systems.
Contact the team at Canyon Off-road to find out more about upgrading your vehicle with a 4x4 suspension system today.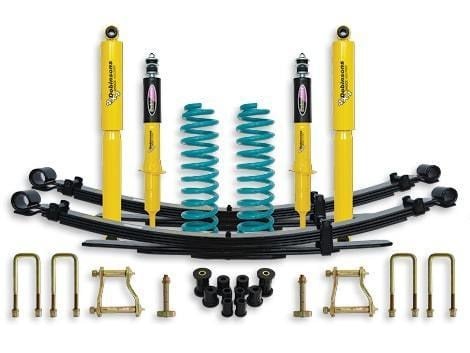 Subscribe
Get our latest news and product promotion